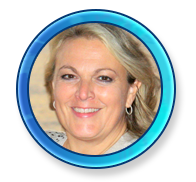 ARTIST'S STATEMENT
MY BIG WHY is to know– deep in my soul- that I am using my life to inspire and spread the message of Profound Unconditional Love and Grace- through my life, my art, and my work- every day, in my own imperfect way.
My earliest memory of being creative was sitting outside the stoop of my family's trailer next to the chicken coop. I was hunched over a tiny child's laminated baby grand piano.  An actual baby one. I think I was just around two. I pounded on the miniature keys and sung a made up song at the top of my lungs to the chickens.  I don't recall them being terribly impressed, but even then it wasn't so much about the audience, it was about the simple joy of connecting with the Spirit inside of me. Of a Divine Presence I have been aware of as long as I have been aware.
That Presence is the reason I paint. It is the reason I write, the reason I sing, the reason I have been in theater since fifteen, and the reason I meditate… it is the reason for all of my creative endeavors.
To Create is to be in Connection with my Creator, and then, to share that connection with you.
I want to share a connection of love. A connection of hope. Of personal power, of joy, of transformation and the truth that when you love yourself… you can love everyone else too.  Love is the magic elixir that solves all the world's problems.
My Magic Power is Profound Unconditional Love. I see it in me, I see it in you and I see it in all of the world.
I want to share the power of love through story, through paint, through the action and emotion of theater, through coaching and through as many other creative portals as I can journey through.
Will you journey with me?
BIO:
Wendi Kelly is an Author, Artist and  Transformation Coach who helps her clients blast though the negative thoughts, patterns, mindsets and habits that have kept them stuck in a rut and not creating the life they envision. She works with clients to build a mindset of self-love and self efficacy by developing the discipline and habits necessary to create the life of their dreams.
When a person draws strength and purpose from a deep well of love, self respect and discipline, their goals and actions become clear. By breaking through the barriers of excuses and time wasters, Wendi helps clients get focused- and taking action-on their most important goals.
She is the co-author of five novels  and also enjoys painting and teaching theater skills.  When she is not coaching, she can be found leading workshops and doing speaking engagements and  keynote addresses for groups who wants to know more about how to live a creative, inspired, wide awake life.
She lives in the Chicago suburbs with her husband, John, and their three big dogs.  She has four grown children and three grandchildren who all live very close by. She loves being surrounded by family and friends- when she hasn't locked herself away in a cave  painting, writing or playing her drum.