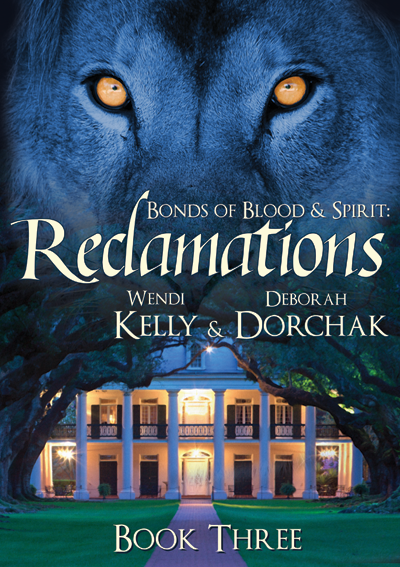 "I have already walked through fire once to reach you. I will do it again if I have to."
About the Book
The secrets of the past have been unearthed and with them, lives torn apart, exposed, and laid to waste. An ancient bloodline struggles to survive the chaos, violence and warped beliefs fostered over a hundred years.
Diego vowed to take care of Selene Flynn, bringing his enemy's daughter into the Pack to assure her protection. No one knows what lengths the Senator will go to get her back, or the sacrifices Diego will make to keep her safe. The promise has been made and the Pack will pay the ultimate price in reclaiming what was lost. Devastation looms on the horizon and their lives will never be the same.
Selene's destiny is tangled with the Prince Regent, Drew Cavanaugh. Both raised for one purpose: To provide an heir for the evil Tau Regency. Can she trust the dark haired stranger with the velvet voice, even though he was raised and trained by her father, Robert Flynn, or should she stay loyal to the Pack that has put their lives on the line for her?
Bitter enemies are thrown together in an age-old battle against time, power and evil.
Endorsements
Highly recommended, energetic and vibrant shape-shifting fantasy series. You will need to have read the first books to get to grips with this one, but this is a series worth diving into. Diego's pack are forced to deal with evil Senator Flynn in this installment, after kidnapping his daughter Selene in book two. This book is very much Selene's story, and we learn much more about the shape shifting cats and their Pride and legacy. The book ends on an explosive note, with Regina's past coming back to haunt her and teasing us into wanting to read Book Four. Anyone who enjoys shape shifters, vampires, and character driven fantasy, will love this steamy series...
Other Books in "Bonds of Blood & Spirit"
Disclosure of Material Connection: Some of the links in the page above are "affiliate links." This means if you click on the link and purchase the item, I will receive an affiliate commission. I am disclosing this in accordance with the Federal Trade Commission's
16 CFR, Part 255
: "Guides Concerning the Use of Endorsements and Testimonials in Advertising."