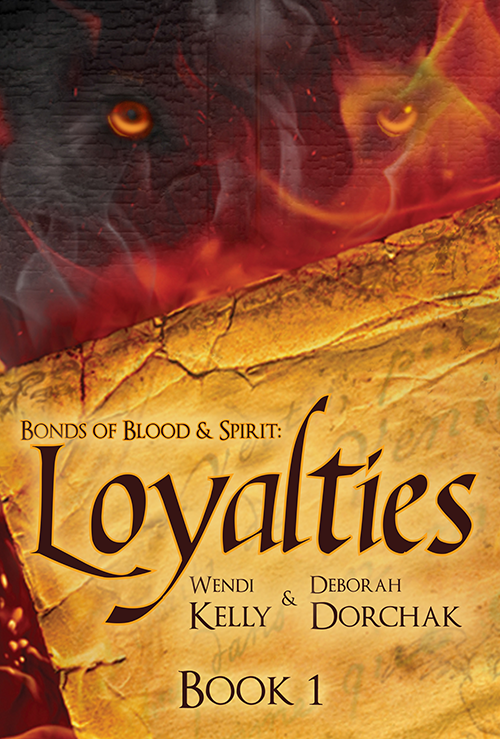 An alliance of misfits create a new breed of Pack, one that changes the course of the future forever.
About the Book
Regina Capalini, abandoned by her parents at age three, and the victim of a heinous crime, has been tossed away by the only Pack she has ever known. She has one last chance to impress her new Alpha, Diego Beauchamp, or be left to fend for herself as a rogue wolf, a sentence that will surely end in death. Fate intervenes, not once, but twice, and plunges Regina into a fast-paced race against the clock to save the life of the stranger she just met. In the midst of this harrowing life-threatening rescue, she comes to know five unique people who, in their own quirky and troubled ways, teach this misfit and broken girl the meaning of love, trust and loyalty, making her question everything she ever believed was true. Together, they create an alliance, a new breed of Pack, one that changes the course of the future forever.
Endorsements
Captivating and explosive! Loyalties has enough drama, intrigue, grit and action to keep me loyal to this series. The authors do a fantastic job of setting you up on a ride and letting you go. Everything is put into place perfectly in this book. Characters, plot, setting, genre, style, narrative, dialogue, and emotion. Not to mention the questions raised. This book takes you on a journey into the minds and lives of some very unusual people. It twists and turns, releasing detail when it is needed, and the excellent writing allows the drama and the characters to show you the way.
Other Books in "Bonds of Blood & Spirit"
Disclosure of Material Connection: Some of the links in the page above are "affiliate links." This means if you click on the link and purchase the item, I will receive an affiliate commission. I am disclosing this in accordance with the Federal Trade Commission's
16 CFR, Part 255
: "Guides Concerning the Use of Endorsements and Testimonials in Advertising."