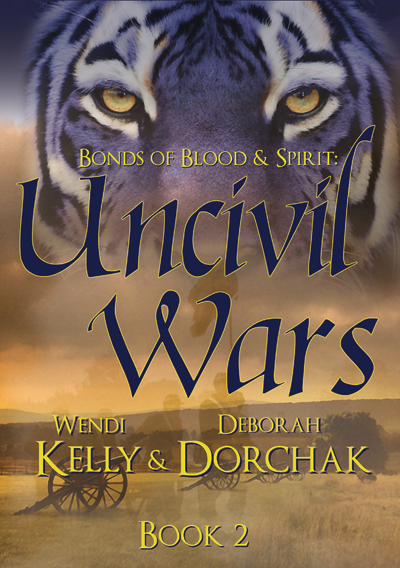 History repeats itself—with a vengeance.
About the Book
For the last six months, Diego Beauchamp had been the rock-solid pillar of support for the Morgan Foundation's newest Pack. His strong leadership brought Regina and Harry through the most difficult time of their lives and now, he has to do the same for Cole.
Endorsements
TOP PICK! Following on from the intrigue and drama of Book One; Loyalties, Uncivil Wars offers everything you would expect from a sequel, and then some. Loyalties left me hungry for more; more vampires, more wolves, more shape shifters, and more Diego. Uncivil Wars delivers. The story kicks in six months after the escapades of book one. On the surface, everything is going well within the newly formed Pack of shape-shifting wolves and cats, and fledgling vampire Cole. Cole and Angelina are to be wed, as are Regina and Harry. But on the day of the double wedding, everything is thrown into chaos, when Angelina and the newly introduced character Collette are kidnapped. Who kidnapped them and why forces Diego to answer questions about his past. As the story moves on, it appears he has been keeping secrets for many years...Read the complete review at UndergroundBookReviews.org !
Other Books in "Bonds of Blood & Spirit"
Disclosure of Material Connection: Some of the links in the page above are "affiliate links." This means if you click on the link and purchase the item, I will receive an affiliate commission. I am disclosing this in accordance with the Federal Trade Commission's
16 CFR, Part 255
: "Guides Concerning the Use of Endorsements and Testimonials in Advertising."